Westec Builder - General Contractor
Foundations and Framing
Serving the East and North Bay Areas
of San Francisco, including Alameda, Contra Costa, Napa and Solano Counties,
and Lake Tahoe, California

510-813-3002

Residential and Commercial Foundations, Framing, Additions and Remodeling Throughout the Greater Bay Area and Northern California For Over 33 Years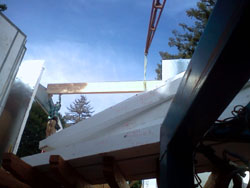 General Contractor, Specializing in Foundations and Framing
Traditional foundations and framing
Westec Builder has the experience, expertise and the equipment to make sure your residential or commercial foundation and/or framing project gets done quickly and correctly. With more than 33 years experience, Westec Builder sets itself apart from the other home builders and general contractors because of its focus on getting your job done fast and done right.
Keeping to a tight schedule, Westec Builder can have your house framed as quickly as takes to order and receive your windows and doors!
General Contractor for Room Additions, Remodeling, Bathroom and Kitchen Upgrades
Focused on framing and foundations, Westec Builder is also experienced in building additions, remodeling, and other general contractor projects. All work done with the same commitment to quality and to getting the job done quickly and on time.
Quality Workmanship
Fast & Reliable Service
Owner Robert Stefanowicz, California general contractor license number 516004.
Contact us today to discuss your framing, foundation and remodeling projects.
Copyright © 2011-2020 Westec Builder